Arizona Aikido
Coming Up ...
26 May 2018
Training - May 21-26, 2018
Kata dori (ikkyo, nikyo) Kokyunage, kata dori variations, with munetsuki and tanto tsuki.

[
More Upcoming Events
]
What's New
15 May 2018
50th Anniversary Celebration with Saotome Shihan!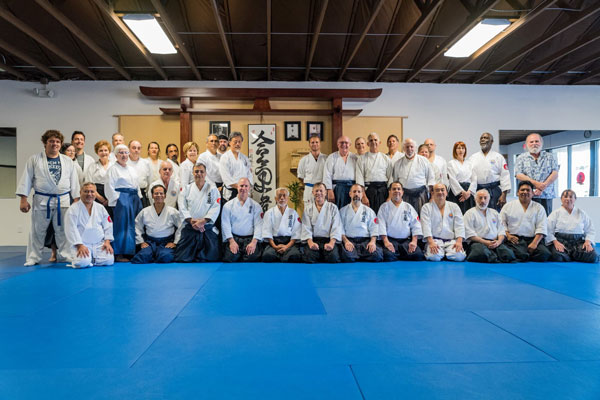 We had a great seminar with Mitsugi Saotome Shihan on May 11-13, 2018, in our new dojo, 939 W. Camelback Rd., Phoenix, AZ 85013! This was our first opportunity to train in the new dojo (Agatsu Dojo) with Saotome Shihan. We are proud to say that he was impressed with the new space! More 50th anniversary celebration seminars are planned in the dojo this year! Please come help us celebrate 50 years in Arizona!

[
More
]